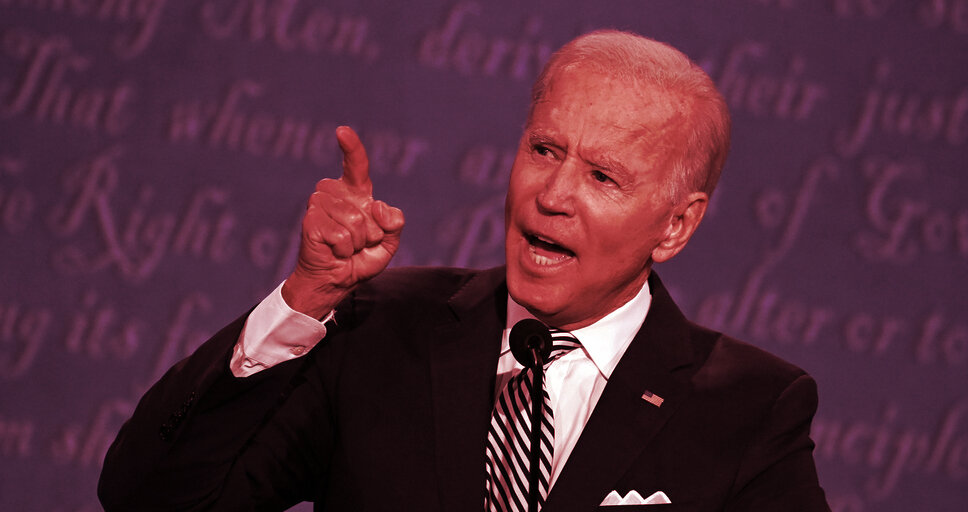 The U.S. government published a long-awaited report on stablecoins on Monday, outlining proposed measures that could pose challenges to the business model, or even the very existence of some companies that issue the digital tokens, which are designed to hold the same value as fiat currencies like the dollar.
The report, published by a consortium of federal agencies including the Treasury Department, calls for Congress to pass laws that would require stablecoin issuers to become "insured depository institutions"—banks in other words.
This designation would be a major shift for certain stablecoin issuers, especially Tether, which have long operated in the regulatory shadows. It would place restrictions on the types of collateral they could use to back their stablecoins, and force them to pay for compliance, insurance, audits and other measures that go with being a bank.
The report came about at the behest of the Biden White House, which tasked the President's Working Group on Financial Matters—an inter-agency group that also includes the Securities and Exchange Commission and the Federal Reserve—with developing a regulatory framework to oversee the stablecoin market, which is now valued at around $130 billion.
Tether, which issues a token called USDT, has long been the biggest player in the stablecoin markets, but has been the subject of rumors that its reserves are not fully backed by dollars. The company was recently fined by the Attorney General of New York, and is reportedly the subject of investigations by the Justice Department and other law enforcement agencies.
The new rules will also affect Circle, which is the second biggest stablecoin issuer, and works closely with Coinbase. Circle's CEO, Jeremy Allaire, has long touted its USDC token as highly regulated, but the company came under scrutiny this summer when smaller rival Paxos published a blog post showing that company's reserves included assets like bonds and commercial paper.
In response, Circle pledged to hold only dollars and short-term Treasury bills, and to apply for a federal bank charter. In a statement, Allaire praised the report's recommendations.
"We are fully supportive of the call for Congress to act and establish Federal banking supervision for stablecoin issuance. The rapid scaling and strategic importance of this to dollar competitiveness in the age of crypto and blockchains is critical," he said.
This story will be updated with more details shortly.