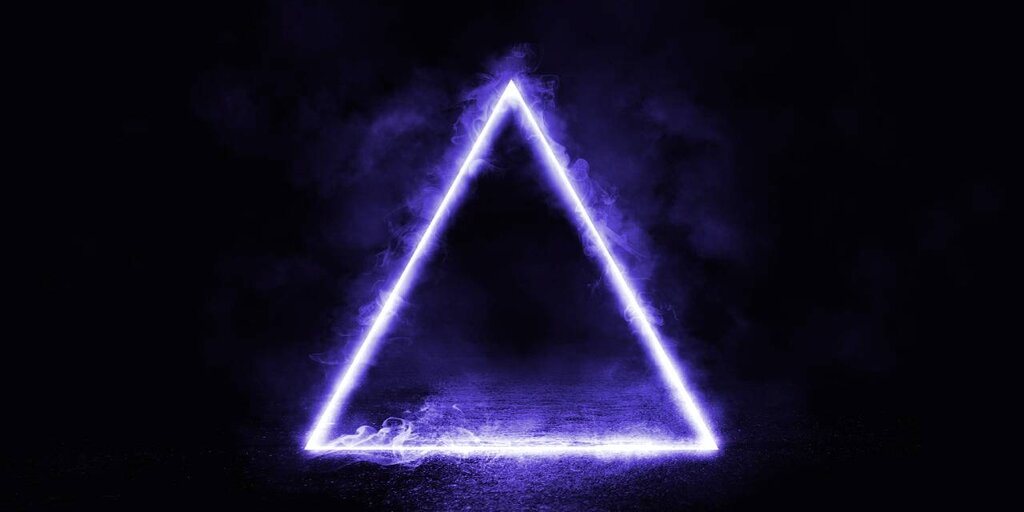 What does the metaverse smell like? That's the question being posed by UK fragrance house Rook Perfumes, which is crafting a new fragrance called the Scent of the Metaverse—a perfume that encapsulates the sense of the collective virtual space.
Rook Perfumes isn't pursuing the unusual task alone. In keeping with the collaborative spirit of the metaverse, it's creating what it calls the first "perfume DAO", in which participants buy a non-fungible token (NFT) that entitles them to join a decentralized organization, or DAO, in which they collaborate to create the scent.
Seeking #NFT + #Perfume lovers to join us in co-creating the Scent of the Metaverse! We're over a week in and the contributions so far are mind blowing https://t.co/j0w8dCKIE1
— Scent the Metaverse (@MetaverseScent) May 31, 2021
NFTs have till now not been associated with the sense of smell, but instead these cryptographically unique tokens have been tied to things like artwork and music. That's not surprising; after all, it's easier to realize visual art and music as digital files. "I was thinking, how can this connect a palpable art—my art being perfumery—with this world of digital ownership," Rook Perfumes founder Nadeem Crowe told Decrypt.
DAO it yourself
Crowe was dismissive of attempts to create NFTs for perfumes that involve simply creating a visual digital artwork to sit alongside a scent. "It's cool, but I wouldn't have been happy doing something like that because I just don't think it makes any sense."
Instead, buyers of the 100 Scent of the Metaverse NFTs will participate in a four-month experience, including Telegram chats, learning sessions, interactive games, Metaverse trips and—COVID permitting—"maybe even IRL events". At the end of it, NFT holders get the perfume itself (complete with an NFT of the collaboratively-designed label). Crucially, they also get co-creation rights of the scent that Crowe creates.
The DAO will collaborate on the scent of the perfume and its label design. Image: Rook Perfumes
"This, to me, just feels like I'm continuing to do what I normally do—but we're delivering ownership, and we're delivering an experience," he said. "So people are actually paying for a process."
It's an interesting spin on the concept of NFT ownership—something that's been the source of much debate as people ponder what, exactly, you're buying when you purchase an NFT. In some respects the Scent of the Metaverse DAO is similar to the decentralized "brand factories" of MetaFactory and Zora, with members of the DAO influencing creative decisions and earning a share of the proceeds.
Decentralized fashion brands are turning consumers into creators
Assuming they vote to put the Scent of the Metaverse perfume on sale, of course. "There are decisions to be made,"said Crowe. "The group may want the scent to go on mainstream release; the group may not, they may just want it to be available to them and their friends forever."
There's also the question of how to manage the conflicting demands of a group who may have very different ideas on what the metaverse smells like. "It's really my job to direct the conversation," Crowe explains, though he cautions that "whatever is made will always be my interpretation of what is contributed in the group."
Nearly time to #scentthemetaverse
Dropping on #KnownOrigin_io soon https://t.co/URoTj2XOxD #nft #nftart #nftcollector #cryptoartist #nftcommunity #nicheperfume #nichefragrance pic.twitter.com/MxUq5KqPB5
— Rook Perfumes (@RookPerfumes) May 3, 2021
To help them decide on the final perfume, Crowe will first send the DAO participants a "discovery set" in the form of a collection of scents. "It's really a way of the group understanding what it is that my nose does or doesn't do, and kind of sets expectations."
So far, he said, the atmosphere in the DAO has been collegial. "There is something that seems very common to a lot of people in the NFT community, which is, everybody seems quite amenable to just being friendly and getting on with it in a positive light," he explains. That, he said, contrasts with the world of perfumery, where people have strong views about what they like and don't like.
Instead, the Scent of the Metaverse will be "a reflection of a period of time and an experience and conversations that happened," Crowe said. "I don't think anybody is setting themselves up for disappointment by thinking I wanted vanilla in it, the other 15, 16 people didn't." People are, he said, broad minded about receiving a piece of art rather than a cosmetic product.
Future scents
In the future, Crowe said, he wants to create a full-scale perfumery of the metaverse, a digital space where you can buy perfumes. "I like the idea of having a digital perfumery that has drops, whether it's me dropping them or a collaboration of me and another perfumer." he said. Assuming the Scent of the Metaverse project goes well, he'd like to build on the current DAO and bring more people in. "I like the idea of having a Scent of the Metaverse accord, which is like 'scent one'—and then based on that accord you could have you know, the Rose of the Metaverse, the Woods of the Metaverse, the Trees of the Metaverse and then build from that and have different metaverse scents."
So what does the metaverse smell like, according to the DAO? "It's keeping me on my toes," said Crowe. "Every kind of night somebody mentions another note. One minute, it's, you know, 'Can we add some violet?' And then, 'Can we add the smell of soil after rain?'"
"For me, it's much less about producing something that is going to smell lovely, or attractive or sexy, all of these things that go on in mainstream fashion houses," Crowe said. "It's about how you can take a moment in time or a notion and actually stimulate that with the spray of an atomizer."