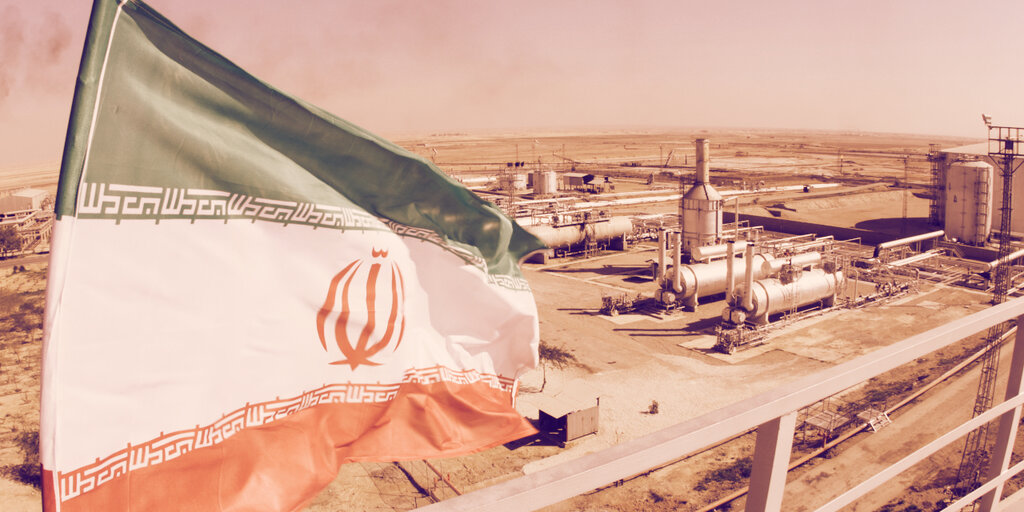 Iranian police have seized 7,000 cryptocurrency mining computers from an abandoned factory in Tehran, according to a report from state-controlled news agency IRNA.
Iran banned Bitcoin and other cryptocurrency mining in late May, citing concerns about the industry's enormous energy cost. Most popular blockchains add new data to their ledgers by way of a proof-of-work consensus mechanism—a process that eliminates the need for a central mediator (like a single administrator, or a bank), but puts significant strain on the computers in the network.
According to estimates from Cambridge University's Center for Alternative Finance, the computing network behind the Bitcoin blockchain uses more energy than all of Finland.
The ban is set to last four months, and is part of a broader effort to free up electricity and prevent nationwide blackouts.
Iran's easy access to oil has made it a major player in the global crypto mining industry over the past few years. (Mining companies tend to seek out the cheapest sources of electricity for their computer "rigs," which is why China's coal-heavy energy grid has historically been so dominant.) A recent report from the blockchain data firm Elliptic suggested that before the ban, 4.5% of all Bitcoin mining was happening in Iran.
China has also taken steps to reduce the crypto mining industry's presence in provinces like Sichuan, Qinghai, and Inner Mongolia, as a way of cutting down on carbon emissions.
The Hard Truth About Bitcoin's Energy Consumption
Meanwhile, Texas is welcoming crypto with open arms.