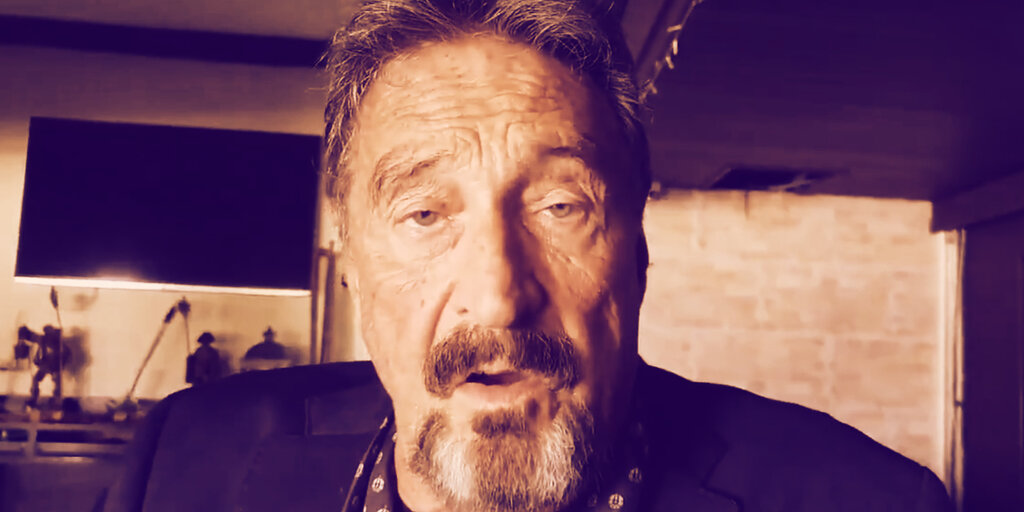 Tech entrepreneur and antivirus software developer John McAfee was found dead today in a prison cell, according to a report from the Spanish newspaper El Mundo.
He'd been detained in Spain since late last year on charges of tax evasion related to cryptocurrency dealings in the United States; his extradition to the U.S. was approved this morning.
This is a developing story and it will be updated.