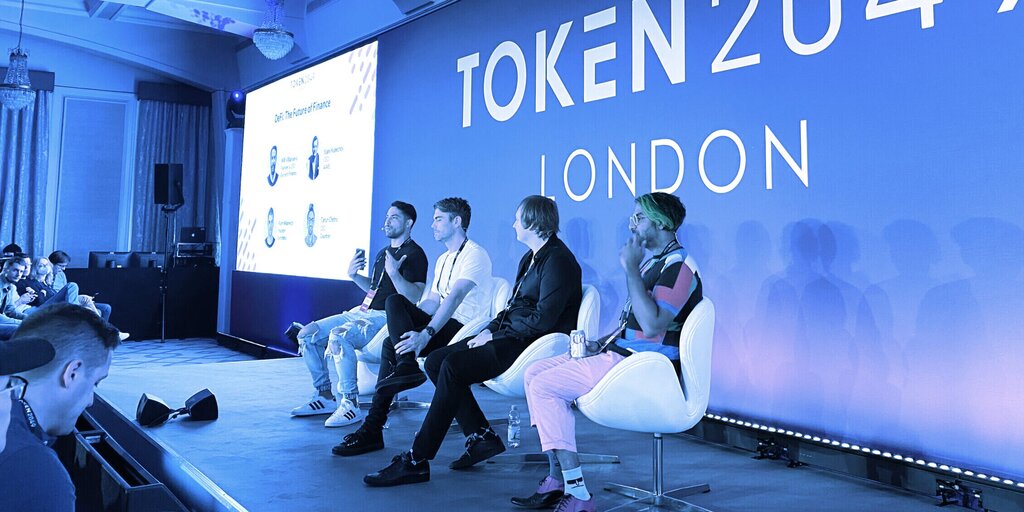 Decentralized finance (DeFi) has a governance problem. That's the view of Synthetix founder Kain Warwick, who took to the stage at Token2049 in London for a panel discussion on "DeFi: The Future of Finance."
"It's this unspoken thing at the moment in the DeFi space," Warwick said, "where the governance infrastructure that we have is pretty terrible."
Synthetix, a derivatives liquidity protocol that enables users to trade synthetic versions of stocks, currencies, commodities, and indices, has its own governance module. But Warwick still said that current tools like voting system Snapshot, the Compound governance module, and Synthetix's own solution, are "all pretty bad, right?"
The key problem with existing DeFi governance solutions, Warwick argued, is that "We've kind of iteratively built out these things that sort of solve our specific problems, but they're not very generalizable."
To that end, he said, Synthetix has been working on a redesigned governance module for its v3 update that will be released as an open-source tool for the rest of the DeFi industry to use. The governance tool aims to do away with current "discretionary" processes, Warwick said: "We're still in kind of this multisig era. I think we all sit on multiple multisigs, right? Someone sends you a message on Telegram and says, 'Hey, can you please sign this transaction?' or whatever. It's pretty terrible, right?"
What is Synthetix?
Instead, DeFi protocols should be handing control over to their communities. "But we just can't do it—the tool is not there," he said. "So for us, that's something that's very critical."
Targeted for release "early next year," the governance module will enable DeFi protocols to "get away from these multisigs and all of this kind of offline coordination—without kind of devolving into plutocracy, which has been a problem in the past."
Regulators take aim at tokenized stocks
Besides governance, Synthetix also has to contend with increasing regulatory scrutiny of a core part of its offering—tokenized stocks. Earlier this year, the decentralized exchange (DEX) Uniswap removed a number of tokens from its front-end site that could constitute securities, including tokenized stocks from Synthetix, citing the "evolving regulatory landscape." Uniswap Labs is also under investigation by the SEC.
Centralized crypto exchange Binance also shut down its own tokenized stock service in July, after multiple regulators said that the tokens could constitute illegal securities offerings.
Ethereum DEX Uniswap Drops Tokenized Stocks As Regulators Close In
For Warwick, the regulatory environment is "much worse than I think most of us hoped it would be," with regulators themselves being "fairly adversarial right now." He argued that "we haven't done a great job educating regulators" on how DeFi works, and that it "aligns very much with the outcomes that regulators want."
At the same time, with regulators circling, Warwick said that DeFi protocols "really do need to be as censorship-resistant as possible." And that depends in part on governance: "You genuinely need to be governed by a community if you're going to be a protocol."